Foodies get back to Braddon's Mandalay Bus
Great to see the yellow double-decker Mandalay Bus once again serving food at the end of Lonsdale Street near Haig Park in Braddon.
The Canberra icon re-opened for business on December 30, the opening a double celebration which also marked the 90th birthday of its founder George Thaung.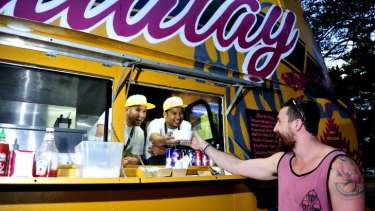 The bus is open on Thursday, Friday and Saturday nights from 9pm.
One of the business' co-owners Andrew Hollands – the man also behind restaurants Ellacure and Soju Girl – said the bus usually served food until 1.30am or 2am. The best way to keep on top of closing times and specials was via Facebook (The Mandalay Bus).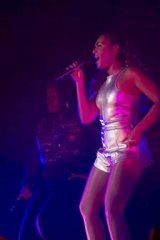 "We opened for Summernats and that was great and busy. It's just people getting to know about it," he said.
"A lot of old-school people have also come out of the woodwork telling stories about the bus back in the day."
The team is often asked "what's upstairs" in the bus and the answer is storage. But George Thaung this week reckoned at least one table must be put up there "just in case the prime minister or governor-general drops by". And they just might.
The bus is serving up an international menu from coconut chicken noodles to prawn twisters to bacon and cheese pies to beef nachos.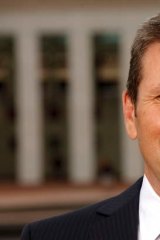 Mauboy fans feel the heat at AIS Arena
A Canberra resident who attended the Jessica Mauboy concert at the AIS Arena last Saturday night complained to the Australian Sports Commission about why the air-conditioning had not been turned on.
Turns out there is no air-conditioning at the venue.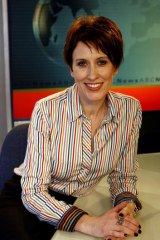 It was a hot day, the temperature at the airport reaching 40 degrees but cooling to 24.9 degrees by 9pm.
Our correspondent said her nine-year-old daughter started fading early in the concert due to the hot conditions but refused to leave such is her love for Mauboy.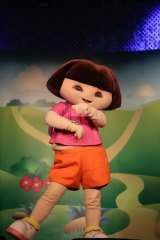 ''I would hate to think Jessica Mauboy thought Canberra audiences didn't think her performance was fantastic, as she was outstanding. We were just unable to respond due to the heat in the venue,'' she wrote.
A response from the commission agreed that ''the conditions were hot and sticky for patrons at the venue and note that extra water was made available for patrons at the first aid station''.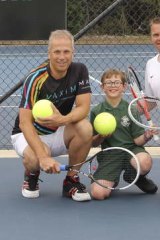 ''Unfortunately, contrary to popular belief, this venue is not air-conditioned," the response read.
''The arena does have a heating and ventilation system which is effective under most Canberra conditions. In cooling mode we run large volumes of outside air through the venue but the indoor air temperature will reflect the outdoor air temperature once it reaches about 25 deg C. When ambient outside temperature is above 28 deg C, as it was that evening, comfort levels deteriorate rapidly.''
After a week of heat-wave conditions, the venue managers were ''closely'' monitoring the temperature at floor level to ensure safe conditions for the concert patrons. The concourse doors were opened at 8.45pm.
''A long standing objective is to air-condition the venue and technical reviews have been conducted to establish its viability and cost. However, implementation is subject to cost benefit and subsequent funding,'' the response read.
ABC's AM program moves to Canberra
The great AM presenter switcheroo has created an unexpected bonus for Canberra – the esteemed ABC Radio current affairs program will be presented full-time from the national capital rather that its traditional home, Sydney.
Former 666 ABC breakfast presenter Chris Uhlmann was this week announced as the new presenter of AM after the previously announced new presenter, Virginia Trioli, sensationally dipped out of the job for "family reasons".
Long time host Tony Eastley is moving to presenting duties at ABC News 24.
Uhlmann, the former political editor for 7.30 was still a little shellshocked on Friday about the suddenness of his appointment to AM, but honoured to take on the plum role.
"It's literally all happened between Wednesday and now, so it still hasn't sunk in," he said.
A spin-off from the change is that Uhlmann will present AM from ABC's Parliament House studios in Canberra, rather than its long-time Sydney base.
With his wife, Labor Member for Canberra Gai Brodtmann, obviously ensconced in the national capital, Uhlmann made it clear he was not taking on the AM gig without being allowed to do it from Canberra.
"I am not going to live in a different city to my wife's," he said. "We're very close and I don't want to leave my life here."
Shane McLeod, the national editor of radio for ABC News, confirmed on Friday that Uhlmann would present AM from Canberra – eventually. Uhlmann will probably present the first couple of weeks from Sydney when he assumes the role on February 10. After then, he would be presenting from Canberra.
The AM role also means some frenetic re-organisation for Uhlmann. He is busy, with co-author Steve Lewis, finishing the sequel to their political satire The Marmalade Files.
He is also producing a documentary for the ABC about the Labor Party but says he may now have to hand over the presenting duties for that to someone else.
And we couldn't help but remind Uhlmann of what he told us back in October when we cheekily suggested he could perhaps return to 666 breakfast with the departure of presenter Ross Solly and his eventual replacement, Philip Clark, then not announced.
"I can tell you it's not me who will be replacing Ross Solly because I never again want to get up before four o'clock in the morning," Uhlmann said, at the time.
To his credit, Uhlmann was taking it all on the chin on Friday when we asked him about that. With Early AM on air from 6.05am, Uhlmann will probably be rising at four once more, if not a little earlier.
"I admit, obviously, I lied," he said, tongue-in-cheek. "They made me an offer I couldn't refuse."
Join Dora for Australia Day
The popularity of Dora the Explorer may just be one of life's inexplicable mysteries but we'll be there with the rest of the crowd in Commonwealth Park on Australia Day watching the little backpack-toting adventurer take to the stage.
Dora's Dance Party will have three sessions at Stage 88 in Commonwealth Park on Sunday – 9.30am to 10am, 10.30am to 11am and 11.30am to noon.
Dora will be encouraging the audience to join her on an adventure and march like ants, wiggle like spiders and slither like snakes.
Commonwealth Park is the place for be for Australia Day – start it early with the free Great Aussie Day Breakfast presented by ActewAGL, Fyshwick Fresh Food Markets and Canberra Milk. It'll be on from 7.30am to 10am, near Stage 88. A gold coin donation is encouraged for the Snowy Hydro SouthCare rescue helicopter.
Lots more during the day including the flag-raising, flyover and 21-gun salute between 10am and 10.25am. The national citizenship ceremony starts at 10.25am. From 6.30pm there will be a boat and plane display and the fireworks are set off at 9pm.
Tennis champs to turn out for fundraiser
Retired tennis champs Todd Woodbridge and John Fitzgerald will be the special guests at next month's Maxim's International in Canberra, which is turning out to be a real powerhouse fundraiser in the ACT.
The charity tennis event is being held at the North Woden Tennis Club in Hughes on Thursday, February 13, with all funds raised going to the Cerebral Palsy Alliance, to fit out its new therapy centre at Scullin.
The event last year raised $105,000 towards the new playground at the new Women's and Children's Hospital in Canberra.
Maxim Chartered Accountants in Kingston has staged the tennis fundraiser since 2010 and the event is becoming more popular each year.
We hear Woodbridge and Fitzgerald, who each won Grand Slam doubles titles with their respective partners, will be asked to work hard for the money, offering their services – whether as player or even ball boy – on the day to the various teams in return for a donation to the alliance.
Ten-year-old Richard Moir, who was diagnosed with cerebral palsy when he was 11 months and has been a long-time client of the Cerebral Palsy Alliance, was recently invited to receive a lesson at the North Woden Tennis Club with coach Brett Lennard from the Rising Star Tennis Academy.
Maxim Chartered Accountants partner Mark Peatey also took to the court. They used extra-large tennis balls for Richard and his mum Allison said he loved the lesson, saying it gave him a big confidence boost.
Declare everything ... even the chooks
When it comes to gifts received, our ACT politicians appear to be exceedingly conscientious in their declarations.
Labor MLA for Ginninderra Yvette Berry even declared a gift of three chickens.
Berry noted in her statement of registrable interests that she had received the eight-week-old chicks ("hand-reared, mixed breed") as a gift and they were each worth about $20.
She told us the declaration was made about the time when federal pollies were copping the heat for dubious travel claims and she thought she'd better declare the chickens. Phew.
And just for the record the chickens are called Orange (that would be the orange one), Wendy (after US Democrat Senator Wendy Davis who staged a 11-hour filibuster to protect abortion rights in Texas) and Rosa (after civil rights activist Rosa Parks).
The other ACT politicians declared gifts from theatre tickets to sporting tickets to upgraded flights. Not surprisingly, as chief minister, Katy Gallagher had a long list of gifts from books to four dozen eggs (from the Royal National Agricultural Society) to a Romanian traditional costume.
Deputy Chief Minister Andrew Barr also received a Dunhill scarf from Singapore multinational ComfortDelGro, Liberal MLA Vicki Dunne declared earthenware cups and saucers she received from the Taipei Economic and Cultural Office Australia while Greens MLA Shane Rattenbury received a "commemorative golden picture, Hu Guo En Buddist Temple $150''.
What's on
The annual Bungendore Show is on Sunday, Australia Day, from 9am to 4pm. The showground is 3km west of Bungendore on Mathews Lane, off Bungendore Road. The turnoff will be signposted on show day. The popular dog high jump, farmyard nursery, the flat chat dog race and all the attractions of a traditional show will be there on the day.
The Kingston Miniature Railway will be operating on Sunday between 10.30am and 3.30pm in Geijera Place, Kingston.
Megan Doherty is a reporter for The Canberra Times